We created this program for all product managers, who
Want to learn how to act and work as a true product leader
Need a systematic approach to leadership based on practical insights
Feel ready to transition into a leadership role in the next 12 months
we coach product managers at
Program in a nutshell
6
Sessions
weekly with a mix of theory, practice, and individual assignments.
< 30
Participants
carefully selected from aspiring leaders for dynamic group work.
1
Project each
where you will reduce product complexity to showcase how you can work as a leader.
∞
Support
from experienced product mentors and guests as well as Slack with fellow students.
Why this program is for you
🤟 Immediately practical
You will run a leadership project at your job that will impact your product org structure, proving your ability to be a product leader
🎯 Proven to work
We have individually coached PMs with this framework, who then got Head of Product or Group PM roles at their next promotion round
🦄 Built on unicorn experience
We based the program on our experience with career growth frameworks from the top tech companies with global scale
🧠 Fundamental, yet simple
We distilled product leadership down to managing complexities of three types: stakeholder relations, cross-functional team setup, or product knowledge management
🌟 Your resume highlight
Your leadership project results will be a real accomplishment worthy of a special mention to your current and future employers
♻️ Reusable at scale
Apply the same complexity framework as you move from junior to senior product leader, or help others repeat your journey
Curriculum at a glance
Async kick-off
– Discover your existing product leadership strengths
– Sketch a transition path you will take to become a product leader
– Learn the program structure and meet everyone
Session 1
– Learn how product leaders focus on reducing complexities
– Pick either stakeholder, team setup, or knowledge complexity to solve
– Start your leadership project focused on a complexity you identified
Session 2
– Prepare and have a career conversation with your manager
– Assess yourself with PM Competency Matrix
– Fill in Career Growth plan and learn how to grow with 360 feedback
Sessions 3 to 6
– Work on your complexity with weekly goals
– Participate in a hot seat to learn from your peers
– Learn from high-profile guest speakers every week
Graduation
– Wrap up your entire program experience and present it to your peers
– Celebrate and get blown away from how much you achieved in just 4 months
– Leave with knowledge on how to apply the same framework in the future
Welcome to Product Leadership!
Looking for more detailed information? Check our Program Overview page.
Ready to transition to product leadership?
---
Your outcomes after the program
1
Completed leadership project. You will find and reduce one of the leadership complexities in your area.
---
2
Strongest promotion argument for your next career review. Learn how to structure a growth conversation with your manager.
---
3
Witness how your multiple fellow PMs go through the program and learn from their experience too.
---
4
Benchmark yourself as a product leader across 2 competency matrixes. Identify your personal growth constraints and how to remove them.
---
5
Reusable framework to grow from junior product leader to a senior one. Keep identifying and solving complexities to move up the ladder.
Built by experienced Product Leaders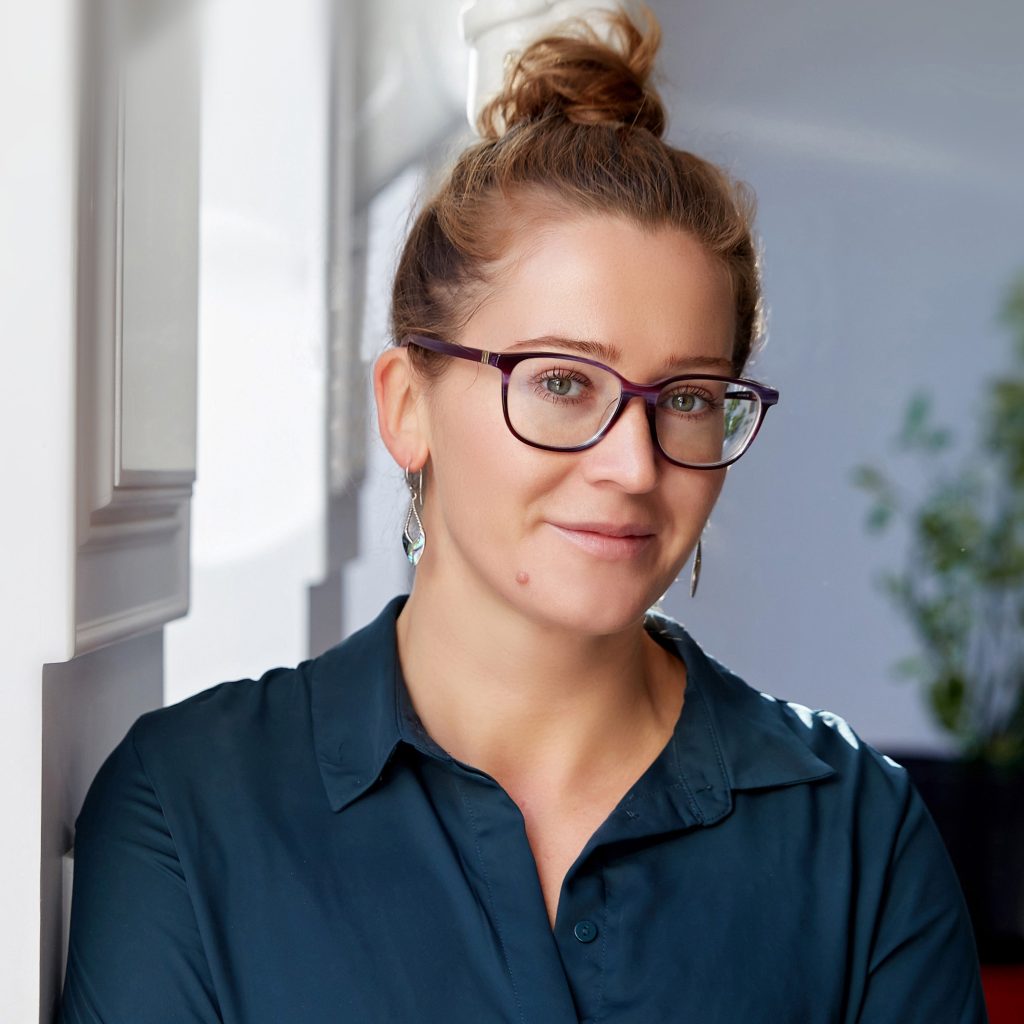 I'm Katia
I know what it's like to get stuck mid-PM career and to feel internally ready yet unequipped and unprepared to transition to leadership. Ahead of Product is a program I wish I had when I was a Senior Product Manager feeling lost, frustrated, owning more projects, and leading more squads than ever only to hear from my management that I needed to be "more strategic."
My product career began over ten years ago when product management was mainly about translating business requirements into stories. Since then, a lot has changed. Yet, the problem of career transition still exists – the majority of Senior PMs I coach and mentor are still not sure how to "cross the chasm" and become a leader.
Before transitioning to product coaching and co-founding a company, I worked across various B2C and B2B product areas in enterprises, such as ServiceNow, and hyper-growing startups like 15five where I led and directly managed a distributed team of senior product managers.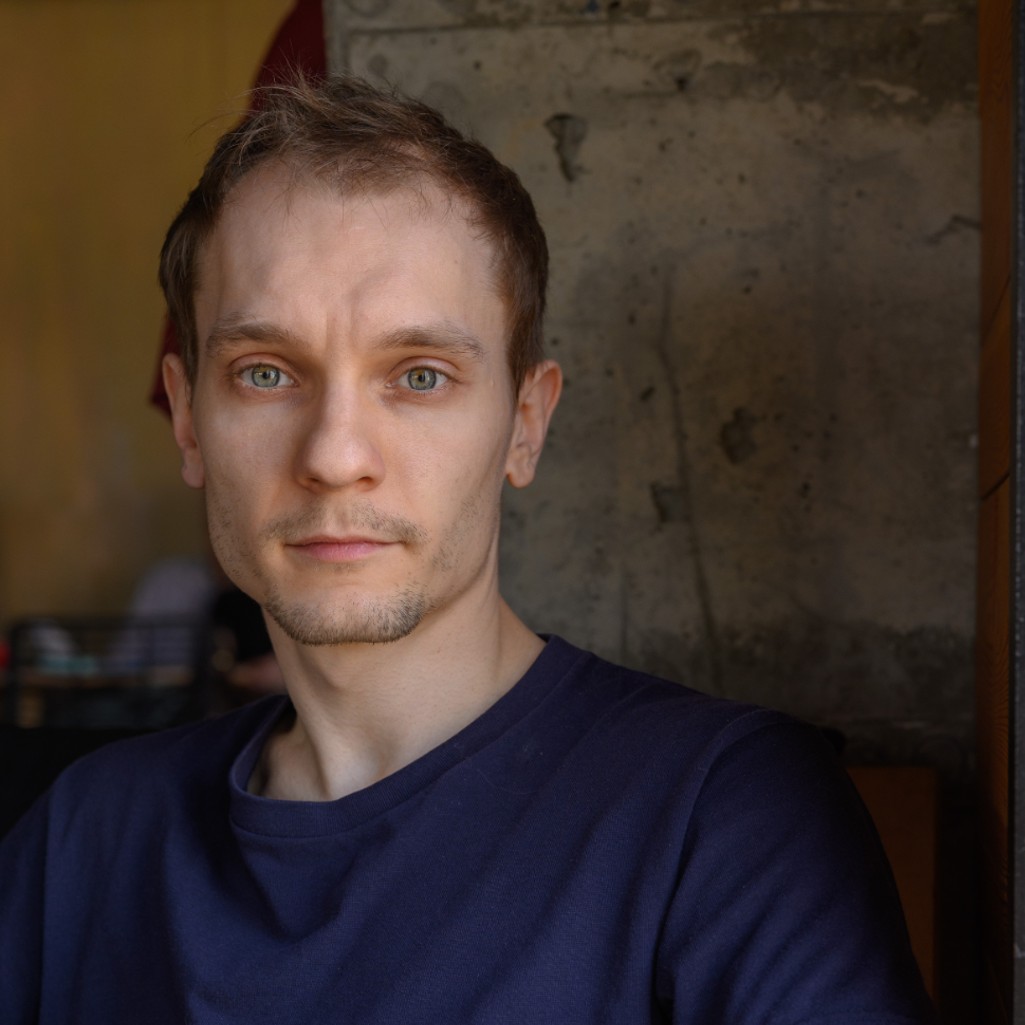 And I'm Daniil
When I was starting as a PM, product management was a relatively new thing, and I never had a product leader in the company who would look after me. I faced many difficulties and had to learn the ropes the hard way. Looking back now, it surely would have helped to have an experienced product mentor by my side.
I moved to Product from Engineering 9 years ago, and right now I live in Berlin and work remotely as Head of Product at TIER ($2 bln valuation), where I lead several product teams in the Product Growth area.
Besides the main work, I help product managers develop missing skills, become product leaders, or simply get on track for promotion through coaching or by giving keynotes. On top of that, I also produced a podcast where I interviewed impactful leaders from the product industry. Funny enough, that's how I met Katia and we decided to create this program together.
application deadline
September 30th
FAQ
How much does it cost?

The Classic plan costs $1,500 (or merely $250 per week). An Extended plan with individual coaching costs $2,000.

You can see a breakdown of what's included in each plan on our Program Overview page.

We recognize this is a significant financial investment in your career and given the results we've seen, we are confident that our program is well worth it.
Can my company pay for it?

Yes!

The program can be expended under L&D, professional development, or conference budgets. Here is a guide and an email template we prepared to help persuade your manager or HR to cover the costs.

We are also happy to provide a certificate of completion or any other document your company may require to help you justify the cost. Email us at jump@aheadofproduct.com if you have any questions or requests.
How long is the program?

It goes for 6 weeks with an online session every week. To achieve the best results, you should join every session and also block 2-3 hours in your weekly calendar to make progress on your own.
Still not found an answer you were looking for? Check our extended Program Overview.
It's time to become a product leader!